Unicorn Academy
Imagine a school where you could bond with your own unicorn and have amazing adventures together! That's what happens for the students at Unicorn Academy on magical Unicorn Island. When the students arrive they can't wait to spend a year at the Academy. They set out to bond with their unicorns, discover their unicorns' magic and become guardians of the beautiful island but life at Unicorn Academy turns out to be even more exciting than they hoped. Sinister events happen, mysterious events unfold and people are not always as they seem. Can the unicorns and their riders work out what is going on and combine their bravery, courage and magic powers to save the day?
There are twenty books in the series so far and they have now been adapted into a wonderful TV series called Unicorn Academy which will be available on Netflix from November. If you would like to find out more about Unicorn Academy please check out the Unicorn Academy Q&A after the cover pics below! Or go to the official Unicorn Academy website: unicornacademy.com.
Click on the covers to see these books in Amazon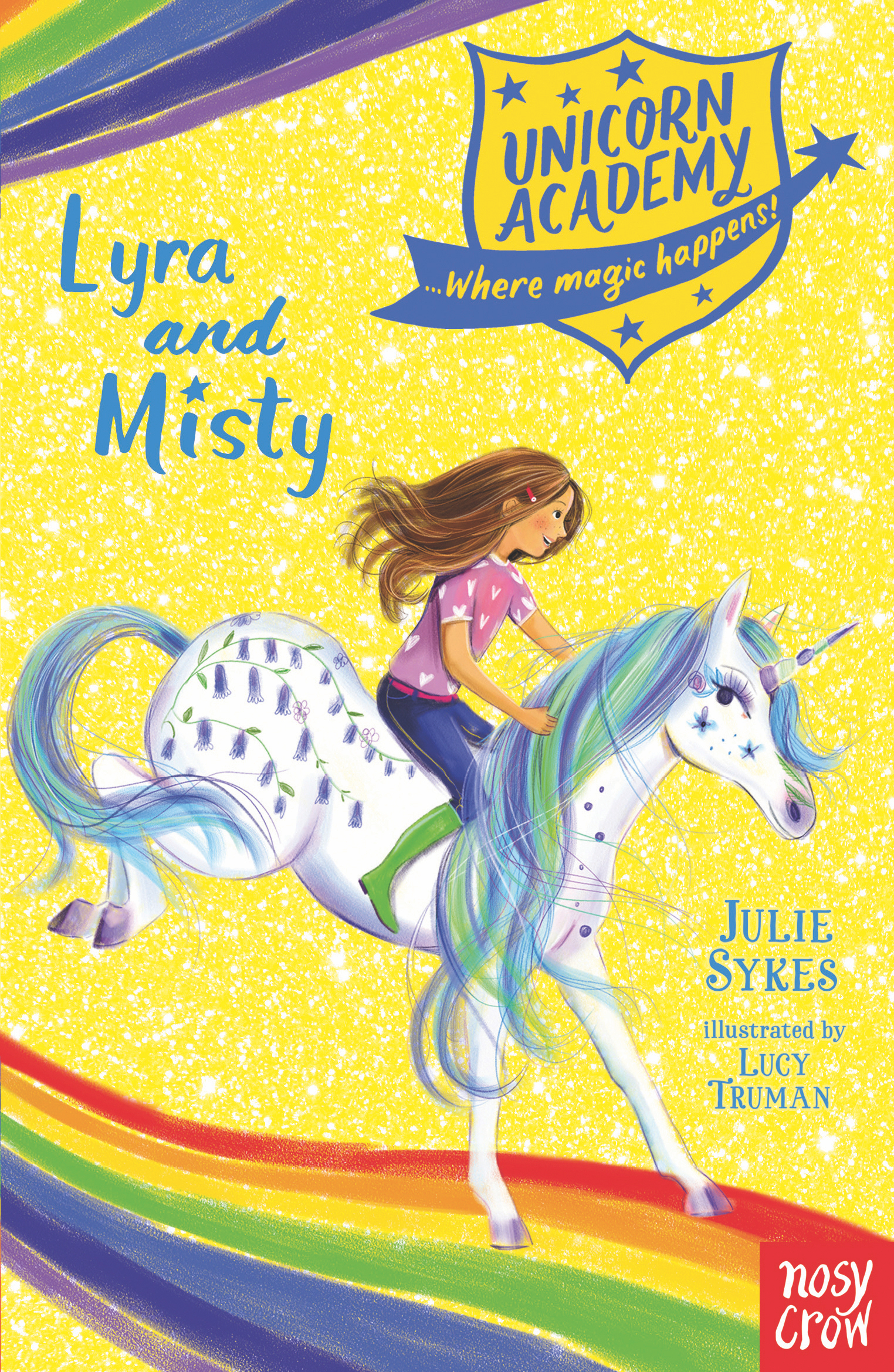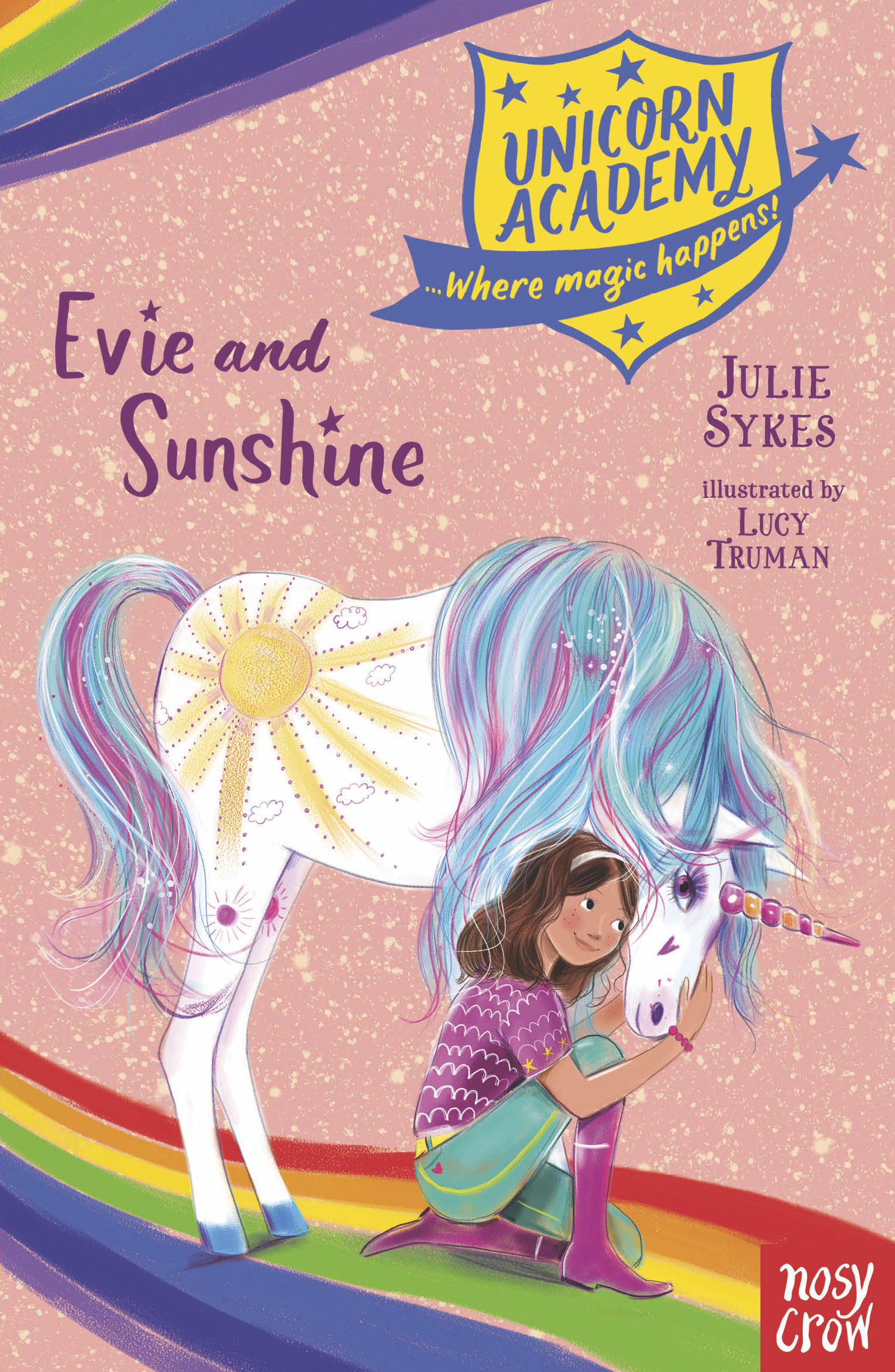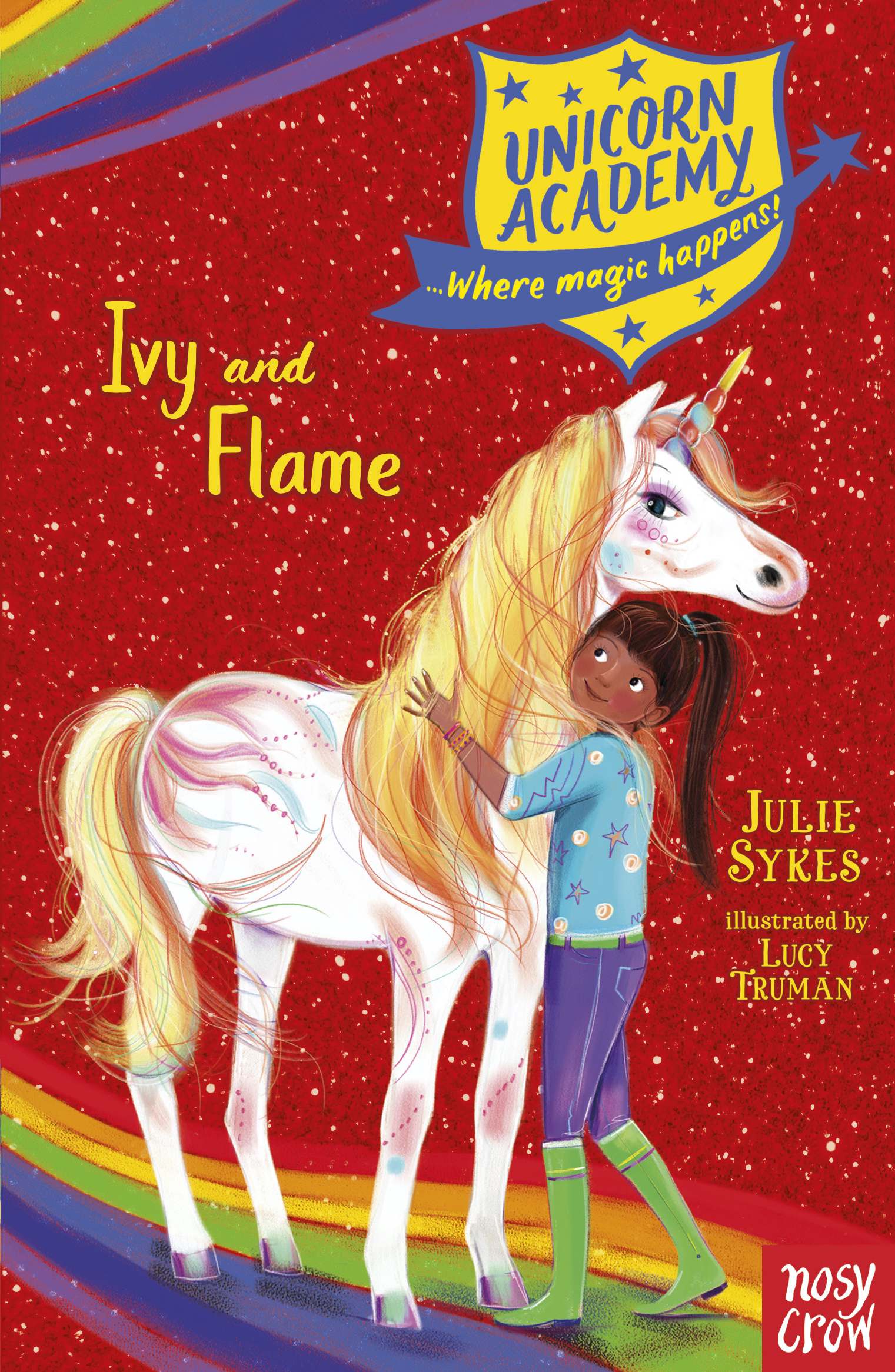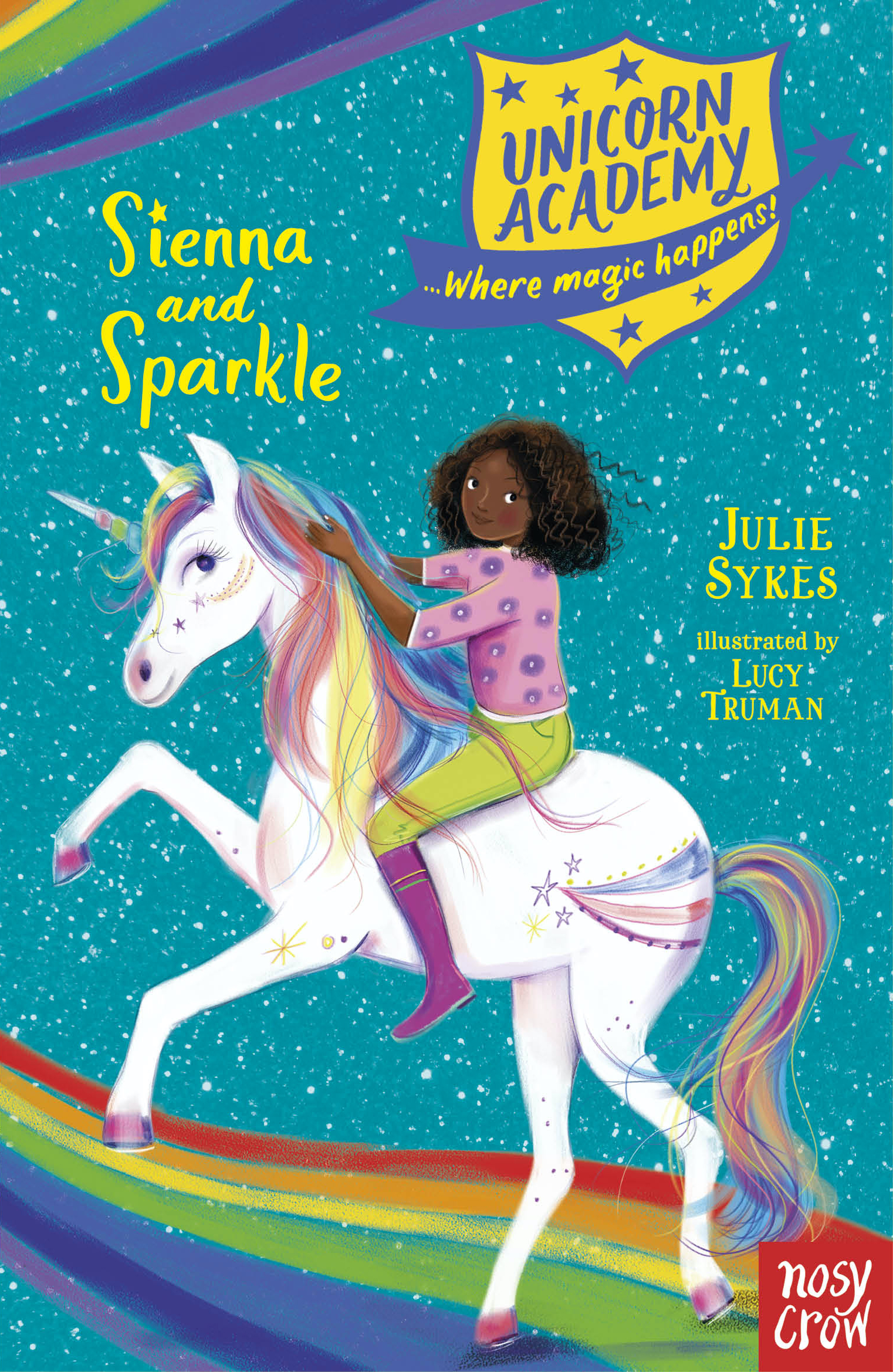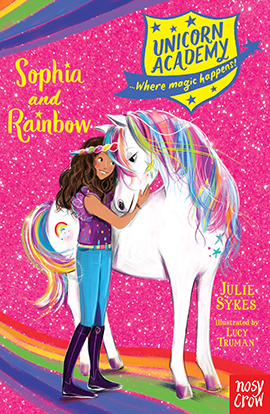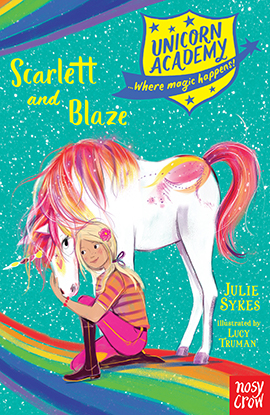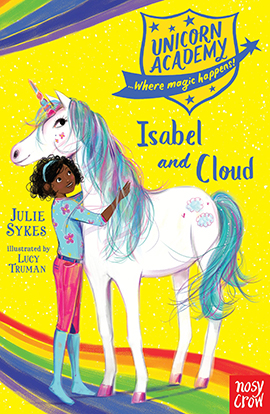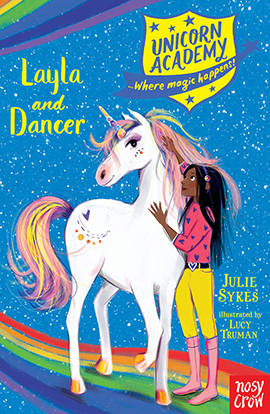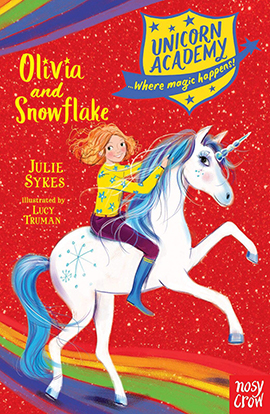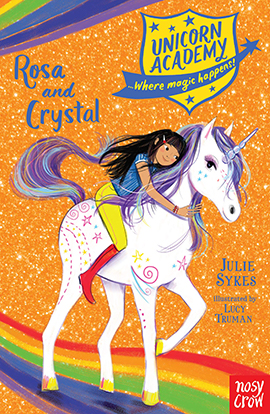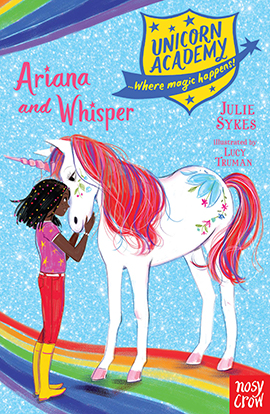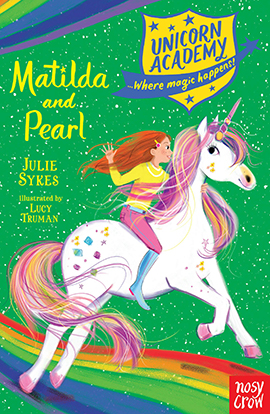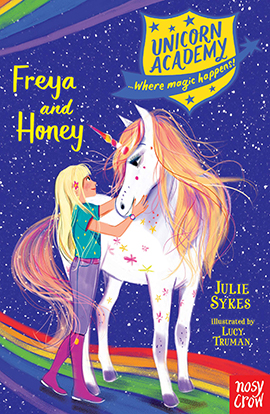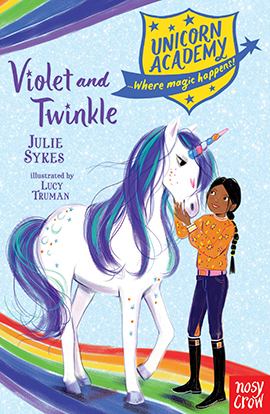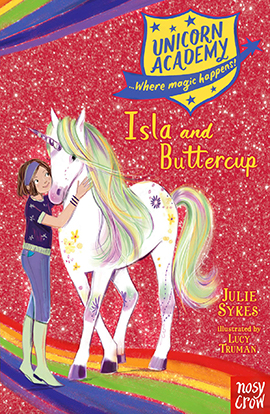 Want to find out more about UNICORN ACDEMY? Here are some of the questions I am most often asked…

How did you and Julie think up the idea for Unicorn Academy?
The idea to write a series about an academy where girls and boys were paired up with unicorns actually came from our publisher, Nosy Crow. Julie and I both love unicorns and so leapt at the chance to develop the characters and write the books.

How do you choose the names for the students and the unicorns?
It's a lot harder than it might appear! Julie and I have written so many books between us that it can be hard to think of new names. Generally, we discuss names we like and suggest them to the team at our publishers who then suggest names they like and that they think are popular and that aren't strongly associated with other series they publish and which will work in different countries. After a lot of discussion, the decision is made.

Please will you put my name in a Unicorn Academy book?
Julie and I get so many requests to put people's names in books and though we would love to say yes, the names are decided by a whole team of people not just us and they are chosen for many different reasons so sadly we can't take requests to put names in books.

You are co-authors, how do you and Julie write together?
We start by sitting down together and talking through ideas and pick the ones we like best. For a Unicorn Academy book we usually begin by thinking of what kind of character the girl is and then what kind of character the unicorn is and what they will learn about themselves in the book. Then we think of the magic adventure and setting. Once we have an idea for a story that we both like, one of us goes away and writes it up as a story outline. We then swap it between us over email until we're both happy with it. When our editor is also happy with it, one of us will write a rough first draft of the story and then hand it over to the other and they start changing and adding things and rewriting bits. We swap a book back and forth lots of times before our official first draft is finally ready to send to our editor and then it usually has to have a second draft and sometimes even a third! There is a lot of rewriting involved if you want to write books!

Why is the TV series not exactly the same as the books?
The Netflix TV series was inspired by the book series however the producers and writers of the TV series had lots of fun ideas of their own that they wanted to use. It's been really interesting and exciting to see how they have taken the original ideas and stories from the books and developed them so that they work on screen. Julie and I both love the TV series and feel really lucky that there was such an amazing and talented team working on it. We both hope you like both the books AND the TV show!

If you had a unicorn what would it be called and what magic would it have?
My unicorn would be called Stardust. He would be loving and loyal and love galloping fast. He would have the power of invisibility or flight.

Which is your favourite Unicorn Academy book?
I can't choose! I possibly love the four Treasure Hunter books best (Lyra, Evie, Ivy and Sienna) because I love stories where characters have to solve clues to find treasure and solve a mystery.

Can the Unicorn Academy books be read in any order?
The twenty books are split into four series (Books 1-6, 7-12, 13-16 and 17-20). They can be read in any order but it best to read each series in the right order if you can because events in one book lead on to events in the following books. However, each book can be read on its own.

What other books have you and Julie written together?
The Forever Homes series

Mermaid Academy.

We are also writing a new series that will be announced soon - so keep coming back here to check!

I've written a book can I send it to you?
I'm really sorry but I can't read your books or stories. I would love to but I get so many requests that if I said yes I wouldn't have any time for writing!

Do you believe in unicorns?
YES!!! I have never actually seen a unicorn but I think life is far more fun and interesting if you believe in unicorns and keep hoping that one day you might meet one!