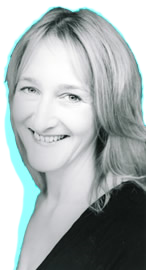 Hi! My name is Linda Chapman. I write books about unicorns, mermaids, magic and animals and this is where you can find out all about my books and me.
Some of you may know my series My Secret Unicorn, Unicorn Academy, Stardust, Star Friends, Forever Homes, Mermaids Rock, Best Friends Bakery, Skating School and Sophie and the Shadow Woods but I also have a few secret identities that you might not know about so browse around to find out more. You'll also be able to find out what I've been up to, what new books I have coming out, discover some secret facts and use the quiz to see what sort of stardust spirit you are. Have fun!
If you would like to buy my books you can follow the links to on-line booksellers on the pages. My books are also available at most bookshops or can be borrowed from your local library.