Skating School
6+ Click on the covers to see these books in Amazon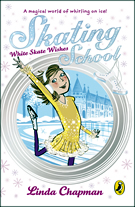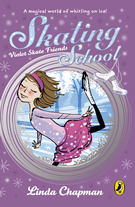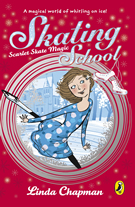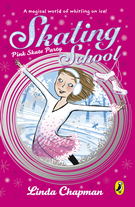 Would you like to go to a school where you have ice-skating lessons? A school where frost fairies wake you up in the morning and tiny ice dragons are your friends?
The people who live in the Land of Ice and Winter have a problem and only a human girl who loves ice-skating can help them. Join Emily and the other girls who get whisked away to the Magical Ice-Skating Academy – a school where all the lessons are fun. As well as ice skating, the girls also have great fun doing things like cross-country skiing, husky driving, tobogganing and camping in the forests. At the end of six weeks one of the girls will become the Ice Princess but who will it be?
A sparkling new series for those of you who like reading about good friends, magic and lots of snowy fun!